Full Schedule
Watch a touching story about the healing power of practice. Ask about 1-on-1 or group private sessions. Sign up for our newsletter or "Like" our Facebook Page to receive updates including exclusive announcements &  offers. Concerns? Suggestions?Questions? Call Billie Reinhart: 251-379-4493
---

Mindful Mondays 9:15-10:15     Moving to "attic" Oct.
Unwind your morning with a beginner friendly mindfully moving yoga practice ending in restorative yoga positions. Practice among their Himalayan Salt rock lamps and waterfalls at Rosie Bluum, #6A S. Bancroft in Fairhope, by Faulkner & Library, next to Honeybaked Ham (bronze sun above door). Suggested $10 donation; $50 pkg. 2-month exp.
CLASS WILL BE HELD IN WEDNESDAY LOCATION STARTING OCT.5TH. We will still have blankets for restorative! Look at Wed. class info below for directions for once you get to 155 S Section St., Fairhope United Methodist Church. We will be at the end of the hallway to the right in "the attic", a cozy and calm room before the track & loft areas.
---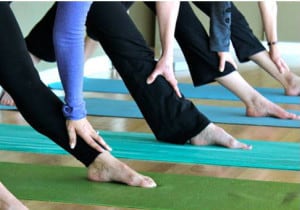 Tues. pm 5:30-6:30
Calm down your evening with this beginners yoga class. It's the perfect way to de-stress from a busy day and treat your mind, body, and spirit to some relaxation time. If you live or work east of Fairhope, this location is for you! $10 per person. The class will be in the nursery at 17387 County Road 32 in Summerdale.
Call for more information on cancellations before attending.
---

$5 Yoga Wednesdays /
FREE Yoga for M.S.
9:15-10:15       $5 Yoga Flow- Improve strength, flexibility and balance with rhythmic, mindful exercise. Leave feeling restored, energized and free. Beginner friendly.
10:30- 11:30    $5 Chair Yoga– Develop healthy posture and abdominal strength without getting down to the floor. Improve balance while standing with chair support. Enjoy better circulation and flexibility. Ends with relaxation, getting on floor optional. *Can be modified to the wheelchair. FREE Yoga for Multiple Sclerosis – Funded by the Multiple Sclerosis Foundation. Preregistration required. Join the Chair Yoga class each Wednesday at 10:30 or attend any one free class per week. Bring your own mat.          
Directions:  155 S. Section St. (Corner of Section & Morphy) Fairhope United Methodist Church's Christian Life Center (in the back parking lot) . Across Morphy Ave. from Faulkner. Class is upstairs in the big room. Elevator available.
---

Aerial Yoga & Silks
Wed 6:15 pm & Sun 10:30 am $49- 3 Class Series or $20 for 1 Session
The weekly 75 min. classes are a mix between verticals and the cloud/swing. The plan depends on the experience of those attending. The ability to do a pull-up is not required but this is good conditioning towards being able to do one if you'd like to work toward that. Enjoy being fully supported by the cloud/swing as you practice using the fabric to stretch, strengthen, and lengthen the spine, decompressing vertebral disks. Each class has a minimum of 4 students and a maximum of 8 so please preregister for weekly classes. Beginner friendly classes. No experience necessary.Updates about aerial classes & events. Location: 66 S Section St, Fairhope.  Use side entrance, then walk upstairs. Request private group sessions. Schedule Aerial & Hoop performers for your party!
Preregister & Purchase Packages Here
LOCATION: Creative Outlet, 66 S SECTION ST!
---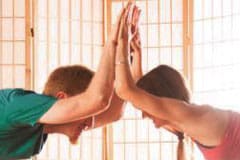 Partner Yoga & Thai Playshop
Sunday, Nov.15, 2015 @ 3- 5 pm
Deepen a gentle beginner friendly yoga practice with the warmth and support of a friend in Partner Yoga postures. Wind down with a Thai Yoga Massage trade, take turns relaxing completely for passive stretching with a blend of massage. Stick to the floor even more in Savasana after hands-on assistance from the instructors, both licensed to massage. Leave feeling like folding, twisting, and backbending just isn't the same on your own. Come alone or bring a friend.
@Jellyfish Yoga – East Room of building strip across from Ace Hardware
Teachers: Billie Reinhart, RYT, LMT   & Sally Hollon, RYT, LMT
Minimum of 5 people so preregister plz. —*$35 pp or $60 for two people
Preregister at this link today!
Check out the Facebook Event Pg for location info.
---

Sunset Yoga for Charity
Annual Spring to Fall Schedule
Every 2nd and 4th Friday from March through October. All classes will be by donation and all proceeds go to charity. Bring your mat and a friend. All classes are beginner friendly. Rain dates will be the following Friday. Kids and pets are welcome, if well behaved. All classes last approximately an hour. *NOTICE-Start times change with sunset times.** Full Schedule   Weather Updates & Event Page
---

Circus Day Retreat
 Nov. 7th
@ Weeks Bay Plantation
Aerial silks & swing in oak trees, Hulahoop, & Slackline Intros. Parents & kids can practice together!
Sign up for full workshop; or links below for single classes.
9 am Facepainting
9:30 am Slackline
10:15 am Aerial Yoga & Silks outdoors in the oaks
11 am Hulahoop Intro
$49 for all 3,or $20 each
All classes are beginner friendly. No experience necessary.
Location: 12562 Mary Ann Beach Rd. Fairhope, AL  Request private group sessions. Schedule Aerial & Hoop performers for your party!
---
Hula hoop Dance Intro Class
Fri. Nov 6th & Sat. Nov 7th- $20 Intro
or 3 week series $65
@ Weeks Bay Plantation.
Class will cover basic hooping for beginners including on body, off body, and with the feet. If you hoop already, still come join us & jam! *Bring a towel or yoga mat to lye back in grass to practice foot hooping. Explore gracefully flowing in a new way. RSVP please to ensure enough hoops. Hoop supplied in class. *Option to buy class hoop additional to take home or find out about other options for decorative hoops sized just for you. Class held outside, weather permitting.
Address: 12562 Mary Ann Beach Rd. Fairhope, AL
11- 12:30 p.m. for adults (Intro Prereq. offered above) 2 more weeks to continue after circus – $45
$65 including intro & no other circus classes
Fri/ Sat Intro class sign up separate HERE.
Sign up links below are for following 2 weeks for progressing.
Friday Series: Nov. 6th, 13th, 20th
Saturday Series: Nov 7th, 14th, 21st
---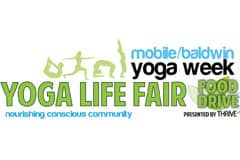 Yoga Life Fair Food Drive
(Annual Yoga Week Kick-off)
September 19th, 2015.  2:30-7 pm at Fairhope Pier Park.  Free Event.  Bring food donation if you can.  For more information, visit www.yogalifefair.com or our Facebook page and  Event page.  Bring your own mat.
---

Gift Cards Available.
Purchase online or over the phone. Cards can be service-specific or a credit toward massage, spa treatments, classes, private sessions (even by Skype) or hula hoop purchases.  Personalized cards available.
Choose this to print gift cards online & choose your gift value here. Contact us if you have questions or concerns.
---